Start investing through the world's highest yielding peer-to-peer lending platform
Try Bondora now. Free, easy to set up, no credit card required.
Are you ready to invest?
By clicking "Join as an Investor," you agree to our terms and conditions.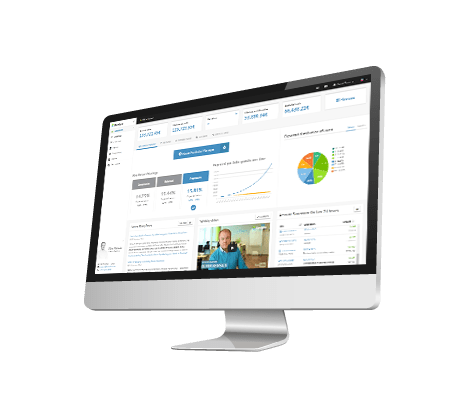 27,912 investors have already invested EUR 99 Million through Bondora and have received EUR 22 million in interest.
81% of investors - including 114 from United States of America - have earned over 9% annually.
Earn a 10% return with well-diversified risk
Are you looking to diversify your portfolio away from low-yielding stocks and bonds?
Bondora is a leading European non-bank consumer lender with a solid eight-year track record. By investing in Bondora-originated loans through the Bondora.com marketplace, you can access a new asset class and earn a strong return with well-diversified risk.
Do high returns mean high risk?
All investments involve risk, but by investing a maximum of 10-20% of your portfolio through Bondora.com, you can increase your overall return and achieve diversification benefits. Risk is further reduced by the fact that your investment is automatically allocated across hundreds of different loans. We recommend, however, that you only consider our platform if you can invest at least EUR 1,000; otherwise, you may not be adequately diversified.
How much can I expect to earn through Bondora.com?
Risk-adjusted interest rates, a well-managed default-control process, and strong performance in recovering loans have helped to deliver high returns. Of those who have invested through Bondora.com, 98.6% have realized positive returns and 81% have earned over 10% annually.
Why should I sign up now?
The longer you wait to take the first step, the longer you will miss out on the prospect of earning an attractive return with well-diversified risk. Of course, we recommend that you start slowly and get comfortable with the process before making a substantial commitment.
Sign up
Learn more about Bondora
Benefits
No fees
There are no fees for investing in the primary or secondary markets. A small collection and recovery fee is deducted from the cash flows of delinquent loans.
Fast liquidity on largest secondary market for P2P loans
There is a large internal secondary market that enables investors to buy and sell their existing investments. We have developed a fast and automated liquidation feature on our platform.
Highest yielding P2P platform for investors
An international investment bank has identified Bondora as the highest yielding peer-to-peer (P2P) lending platform across the globe.
Most licenced platform in Europe
Bondora is authorized in the US by the SEC, in Estonia by the FSA, and in Finland by the RSAA.
Advanced analytics to track investments
Investors can access hundreds of data points about the investments available through our marketplace by way of our user interface, data exports or the public API.
All loan data is public
All transaction ledgers and data on issued loans are available via our public statistics and data export pages.
Solid 8-year track record
Bondora has solid track record dating back to 2009, providing high returns to investors both in negative and in positive market conditions.
Customer reviews
I have always read The Economist – that's where I came across an article on Bondora in April 2014. I am very impressed at how innovative Bondora has been. If Bondora had existed 25 years ago, I would be a very wealthy man by now.
My best investment so far has been my investment through Bondora. Since I started to invest in 2013, my internal rate of return to-date is nearly 30% p.a. after defaults.
I really like Bondora's way of publishing lots of data and opening its API to all.
Bondora offers a much simpler way of investing than the platforms available in my own country, and so far everything is working out nicely.
Bondora offers an excellent yield and is easy to use.
Frequently asked questions
What is Bondora?
Bondora.com is a leading peer-to-peer (P2P) lending platform for investing in European non-bank personal loans. All loans are issued by our parent company, Bondora AS, which retains a share of the risk of every loan it offers through the Bondora.com marketplace.
What type of investments can I make through Bondora?
You can invest in Bondora loans, which are fixed-income investments that generate monthly cash flow from principal and interest payments.
How are you able to offer investors "above-market" returns?
Bondora issues loans to individuals in Finland, Spain and Estonia. These markets are underbanked in comparison to other Western European markets, owing to oligopolistic banking structures and the fallout from past financial crises. Uncompetitive banking sectors and a limited focus on consumer finance have created a high-cost environment with little credit available for the near-prime borrower segment.
How do you determine whether a borrower is creditworthy?
All borrowers are risk-assessed using Bondora's sophisticated underwriting models and assigned to credit groups where the interest rates offered reflect the relevant risks.
Do I need a lot of experience to invest through your platform?
In short, no. We provide you with easy-to-use automatic investing tools that make it simple to invest through Bondora. We take care of borrower credit assessment, scoring, payment collection, and collections (in cases of nonpayment), giving you complete peace of mind.
Can anyone invest on Bondora?
Anyone who is over age 18 and living in the EU, Switzerland or Norway, as well as businesses registered in the EU, can invest through Bondora. If you live or work outside the EU in any of the countries that comply with the EU's anti-money laundering directive, you can invest through Bondora if you are an accredited investor.
Open free account and start today!
By clicking "Join as an Investor," you agree to our Terms of Use.